Having an outdoor deck allows you to relax better in your free time. Have a cup of coffee, read a book, or take a lunch break, what a beautiful life. If you think your outdoor deck is not enough, then you can try to create a more interesting outdoor space. And pergolas can be a great place to start because they can be used in so many different ways. Just like making a movie set, it's the details that make what you're making come to life. There are many ways to place a pergola in your backyard, whether you want it to be the star of the show or a supporting character.
A proper pergola can add life to your backyard and help bring many other parts of your outdoor living space together. Looking for some ideas? Here are some of our best ideas for pergolas for you to consider.
Why do I need a pergola?
Pergolas can be attached or unattached to other buildings and can be used for both function and appearance. A pergola can shade you from the sun and provide shelter from the elements. It can also help you start a party, so a well-designed pergola can make the outdoors a better place to live.
Can a pergola add value to a home?
A pergola is more than just a decoration for your yard. With a pergola, you can make a formal dining room or use it as a carport, just to name a few of the many clever uses. A pergola can give you shade and make your home look better. It can also add value to your home if you decide to sell your home. A well-designed deck or outdoor living area can give you a 65% return on your investment. By adding a pergola that is both functional and stylish, you can get an even higher return on your investment.
Common Outdoor Pergola Design Ideas
There are many different ways to use a pergola on the market, from the traditional way used for shade to more modern pergola design ideas. With so many different design ideas, there is one to suit your needs.
1. Deck Pergola Ideas
Pergolas work well when put together with other outdoor features, such as adding a bench inside the pergola. This is one of the reasons why they go so well with decks, and you can go about it in many different ways, but some of the best deck pergola ideas are those that combine the pergola with a place to sit. Of course, other places where people might spend a lot of time are also suitable to combine with a pergola.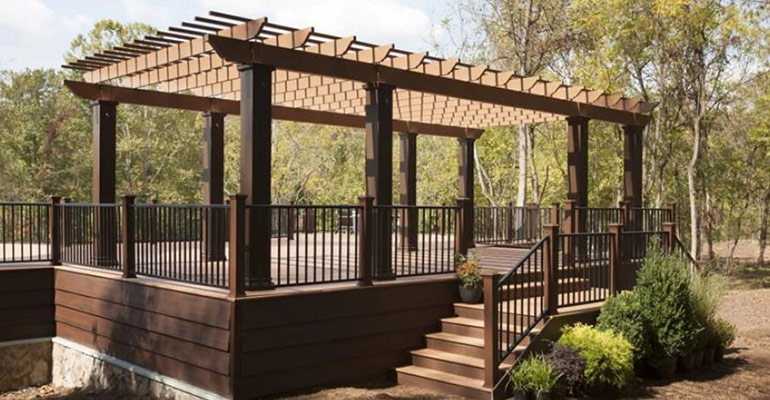 2. Swimming pergola
On hot summer days or in drier areas, the sun can be particularly harsh. A poolside pergola can cool you off on a hot day. They are a great way to relax as you move from the pool area to the shade. They can also give a room a high-end, expensive feel, especially if they are in a prominent color and match the rest of the room.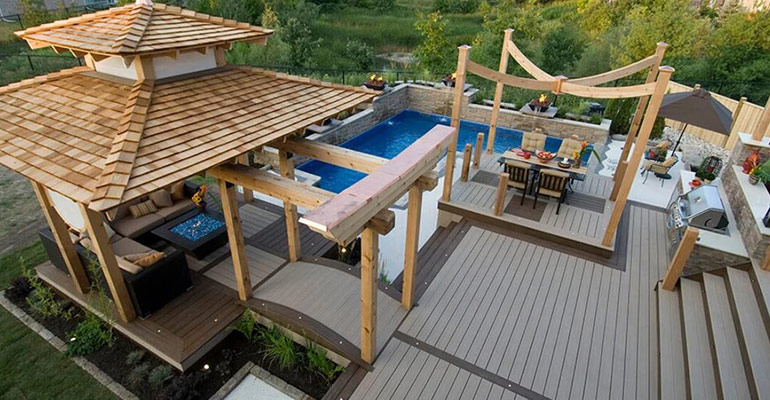 3. Use pergolas to add curb appeal
Adding a unique feature to your house is a surefire way to make it look better on the street. There is more than one way to make a pergola stand out. For example, the right pergola can help make a grander entrance at your front door, guide guests along a pathway, or help an area become its own unique place when it comes to decorating.
4. Choose different kinds of materials for your pergola
When you build your pergola, using different kinds of materials, such as composite material, wood, and aluminum, can make a high-contrast area that is interesting to look at. This dynamic approach also allows you to choose which materials will stand up to the weather and which won't, and it makes it easier to put together your own DIY projects.
5. Pergola attached to a house
By making your pergola an extension of your roof or overhang. You can make your own shady oasis right next to your house. When you build your gazebo, it's easy to make it look great if you use the same materials and colors. It is easy to find the best location by starting with a structure that is already built.
6. Garden gazebo ideas
If you want to add a gazebo to your backyard garden, you may want to add a trellis screen. By combining the shade of a regular gazebo with the ability to block other views or sounds, you can create a more private, intimate space to enjoy your carefully planted flowers. If you train plants to grow on a trellis, it can look great and give you more shade or privacy.
7. Carport Pergola
A pergola can do more than just look pretty outside, it can protect you from the weather. If you don't have a garage, a well-placed carport pergola can add style to your driveway. It also keeps the hot summer sun away from your car and prevents snow or falling leaves from covering it when the weather changes.
8. Take advantage of landscaping
Do you have any interesting landscaping in your yard? Summarizing what you've done can help your new pergola fit better into the location it's in. Trees, hedges, and shrubs can all be used to add style and protection to your pergola, while also making it compatible with the rest of the landscape in your yard.
9. Consider privacy issues
Almost any pergola will give you some privacy, but there are several ways to make that protection even stronger. Adding a privacy screen or other type of siding to the building can also make it feel more like a home. You can keep the landscape feeling open by placing the gazebo in a way that shows the feature rather than blocking it.
10. Corner Pergola Ideas
A typical pergola has four sides that don't differ much from each other. A corner pergola, on the other hand, usually has an asymmetrical design designed to give a sense of unity to a medium-sized room. Corner pergolas usually have places to sit, and they can also help you move from one set of services to another.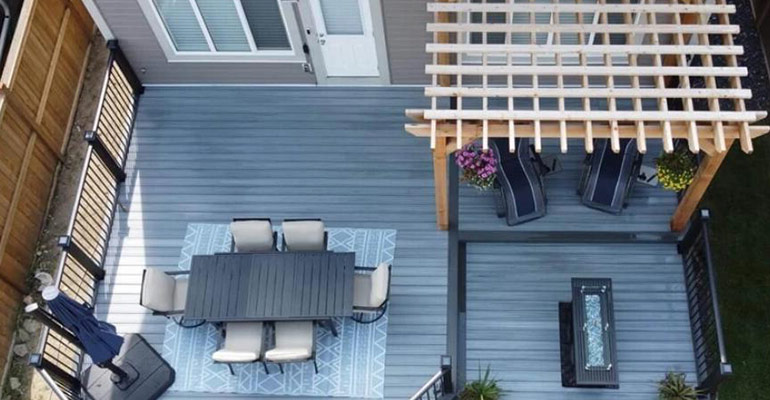 11. Try pergola accents
Even if you only have a small amount of space, you can still use the right small pergola idea to make a visual accent. For example, details can move the look of your pergola in many different ways. On the many support beams or rafters that make up these buildings, you can hang signs, plants, or any number of other decorative items.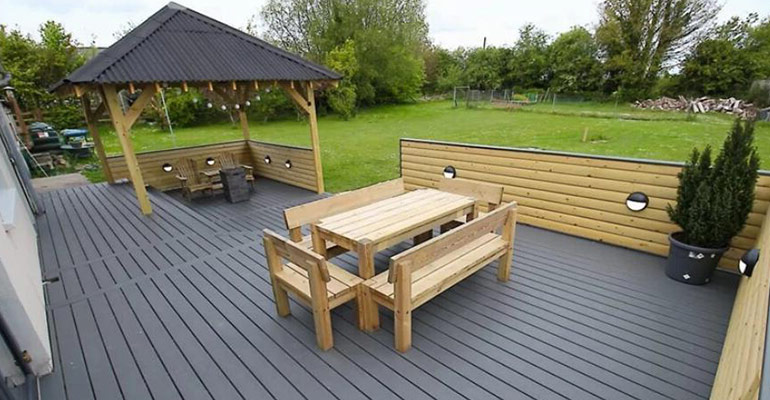 12. Add curtains or fabric
Artfully draped fabric is another great way to hide from the eyes of neighbors or traffic when considering shade options for your pergola. Curtains can be opened or closed between the posts of a pergola. It can also protect decks and other things from sun and rain, which can cause their colors to fade. Of course, care needs to be taken to use fabrics that are suitable for the outdoors.
13. Covered Pergola Ideas
Most pergolas are designed to let in some light, even indirectly, but you can also use a full roof to block out all light. Most of the time, the best way to get full shade is to use an existing building or suitable furniture and vantage point.
14. Make a well-lit area
Gazebos are a great place to attach cables, which makes it easy to string lights along their rafters or support beams in a stylish way. This simple but effective addition can make the area safer and easier to live in at night or give it a soft glow in keeping with the season. Overall, this is one of the most stylish and economical ways to make your gazebo more useful.
15. Use a gazebo to divide a larger yard
A pergola can help divide your yard into clear areas so that there are clear boundaries between them. Whether you choose to add privacy screening to your pergola or leave it as is, a pergola can function like a decorative screen. It can serve as both a decorative addition to your yard and a functional way to divide and make better use of a larger space.
Concluding Remarks
Pergolas can add a bit of elegance to your outdoor space and can be used for many different things. With a little creativity, you can find the right pergola for your garden and make it look even better.